Best Full Time Digital Marketing Training Institute Delhi/NCR

Everyone is learning digital marketing nowadays and almost all institute who were providing different training now started providing digital marketing training also. whether they are providing quality or poor training but everyone trying to teach you and saying that they are top.  So, I have decided to sort 5 most popular digital marketing training institute in Delhi/NCR on basis of my experience.
WHY DIGITAL MARKETING?
With the global Internet population at over 3.3 Billion and growing at a steady rate, increasing number of customers now make their purchase decisions online and buy online. Businesses the world over have begun to make digital marketing an integral part of their overall marketing strategy and spends. This has led to a massive growth in the digital media marketing services industry which in turn has spawned a new demand for trained professionals with knowledge and experience in the field.
With the industry, especially in India, showing an enormous projected growth potential and an expected paucity of trained professionals, many students, graduates and young professionals are looking to get on the digital marketing bandwagon. This has created a need for courses in Digital Marketing to provide the requisite knowledge and training to excel in the field.
Here are some of the popular companies/institutes offering Digital Marketing courses which will save you a considerable amount of time in research if you're looking for one for yourself-
DIGITAL VIDYA – Digital Vidya is Asia's leading Digital Marketing training company and the first to launch Social Media Marketing Workshop Series in India. Since 2009, over 5000 professionals (including CXOs) from over 2000 brands such as Nokia, Google, eBay, Reliance, Star TV, Cisco, MakeMyTrip, Naukri, SAP, Citibank, Toyota, Intel, ITC, CNBC, Madison and CII have participated in more than 200 Digital Marketing trainings by Digital Vidya across Asia. They offer customized Social Media/Digital Marketing Workshops for corporations, who are interested in leveraging Digital Marketing to scale up their businesses.Digital Vidya offers various courses including SEO, SEM, SMM, Email Marketing, Inbound Marketing, Web Analytics and more.
Website – http://www.digitalvidya.com/
EDUKART – EduKart.com is India's largest platform for enrollment into distance degree and diploma programs and online education courses. They provide working professionals and students access to high-quality long-term (degree, diploma) and short term (certifications) programs so that they can easily learn relevant industry required skills and become a more valuable workforce. The Certificate Course in Digital Marketing helps you learn the practical aspects of using online marketing techniques. The course is certified by the Internet and Mobile Association of India (IAMAI).EduKart offers various courses covering Digital Marketing, Google Search, Ads, and Analytics, SMM and more.
Website – http://www.edukart.com/
DSIM– Delhi School of Internet Marketing is a trademark of "Kixx Media Pvt. Ltd." as a leading Internet Marketing Training provider for Corporate, Professionals, Entrepreneurs and Students. Delhi School of Internet Marketing provides full-fledged live classroom training for industry executives and entrepreneurs. They teach marketers how to reach a right target market with a lower acquisition cost in the best way possible. DSIM has trained more than 1064 professionals from various industries such as IT, Travel & Tourism, Advertising, Public Relations, Finance & Banking, Fashion, and Retail. DSIM offers various courses including Internet Marketing, SEO, SMM, and Inbound Marketing.
Website – http://dsim.in/
NIIT – NIIT offers learning and knowledge solutions across 38 countries. NIIT's training solutions in IT, Management Education, Business Process Outsourcing, Banking, Finance & Insurance, Vocational Skills, and Communication & Professional Life Skills, have had an impact over 35 million learners. NIIT and DMI have partnered to redefine digital marketing education in India. Certificate in Digital Marketing is a program designed by marketers and is the only course in India that carries international accreditation, which will make the certificate holder highly sought after by employers. NIIT offers a certificate course in Digital marketing and professional Diploma in digital marketing, mobile marketing, SMM, and search marketing.
Website: http://www.niit.com/india/training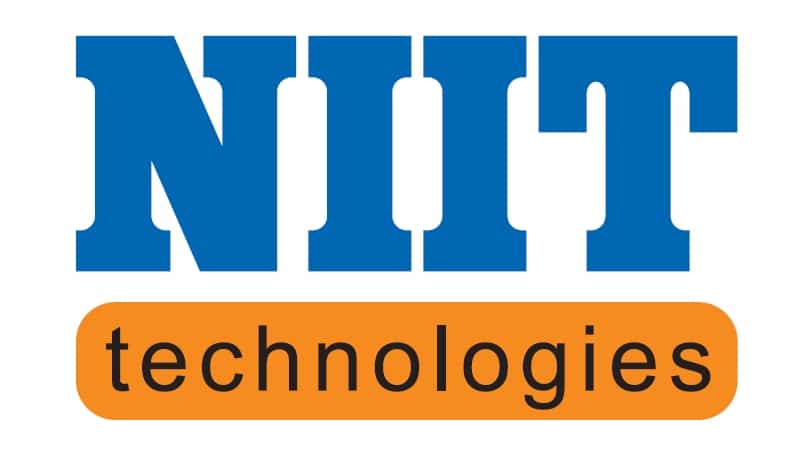 ROBO DIGITAL MARKETING – Robo Digital Marketing is premier Digital Marketing Institute which offers a wide range of study and training options for individuals and companies in the domain of Digital Marketing. It was founded to tackle the growing digital skills shortage and help people to build up their skills, retrain and kick start their digital marketing career.Current Course – Certification in Internet Marketing Practitioner.
Website -http://robodigitalmarketing.com/
DIGIGYAN – Digigyan is a digital marketing institute for professional training and consultancy firm in Delhi NCR region. They offer e-commerce & Digital Marketing courses and training to Students, Professionals, Entrepreneurs and Corporate. Their courses are certified by Internet and Mobile Association of India (IAMAI), which is the highly respected industry association of India in Internet & Mobile domain.
Website – http://www.digigyan.in/
SeTRENDS – SeTrends is a certification and training institute located in the suburb of Delhi providing a wide range of courses. The institute conducts regular training sessions along with online study and corporate training sessions for professionals. By now they have conducted 240+ batches and trained 3000+ professionals in digital marketing techniques.
Website –http://www.setrends.com/
Get incubated in Digital Marketing and be a part of Digital Revolution. Enroll yourself now !!